Lemon chicken skewers from the grill. Recooked from "In my kitchen".
H is always the same with us - chicken is my strong ally. In fact, the boys always think that's good and you can do it quickly and easily. I found the variation of lemon chicken skewers in the new magazine "In my kitchen" and found it all exciting. Lemon is fresh and gives the whole thing a very light Greek touch, but at the same time is not too fancy to trigger crises directly at the Sunday dining table. Because nobody needs it, no.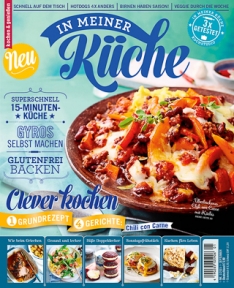 The first edition By the way, In my kitchen is pretty promising. Bauer brings a title to the market, which is based content to Women's Weekly Food from Australia. Most of the recipes are suitable for everyday use and can be implemented with common ingredients. More traditional recipes are included as well as excursions in country kitchens. In addition, one dares every now and then to more extensive projects such. a whole roast or a whole chicken. The food photos are kept in a fresh, appetizing look and large format. I find it very pleasant that the magazine has a modern look and thus appeals to a younger audience, but does not need a tried and true early-20-Hippster tonality.
The lemon chicken was definitely good for us. Since I was the recipe marinade was a bit too neutral, I have increased the proportion of lemon and a portion served as a sauce for chicken. Next time, I would treat the marinade to a small clove of garlic. When grilling you have to be a bit careful - if the chicken is cut very thin, it will dry quickly. Then adjust the grill time to 2 minutes per side.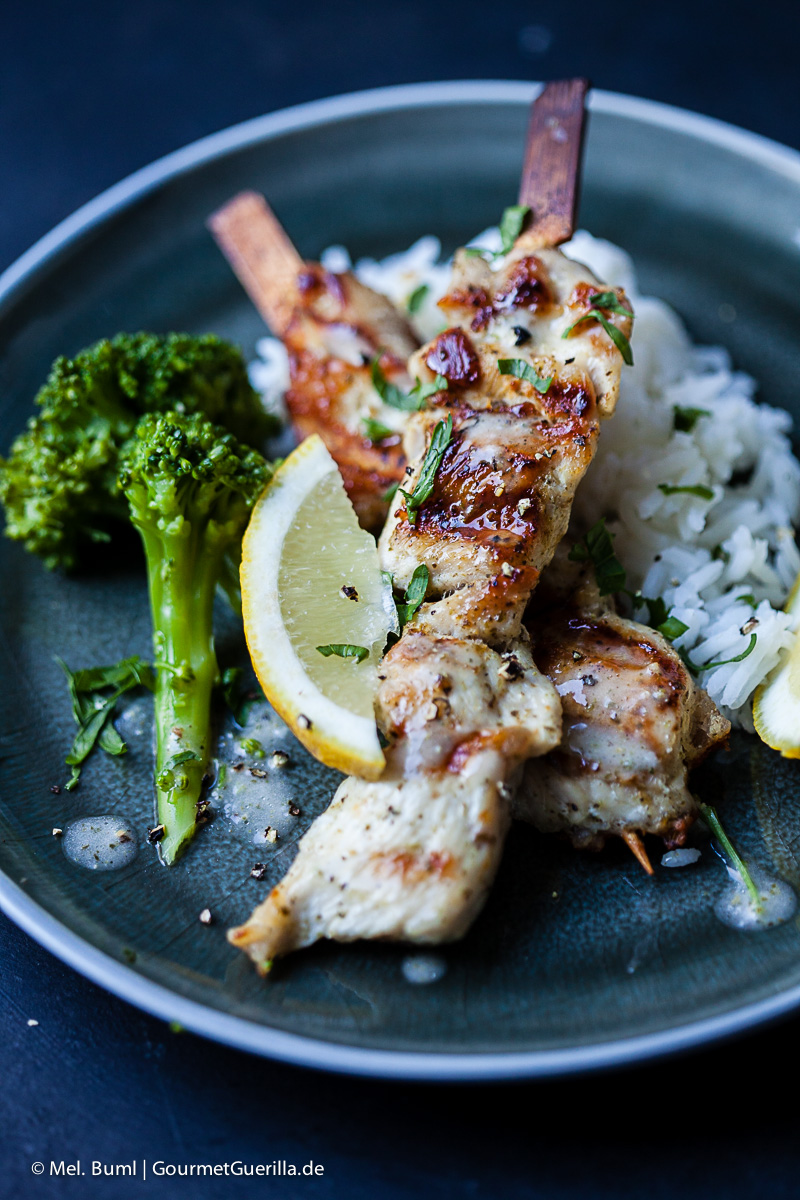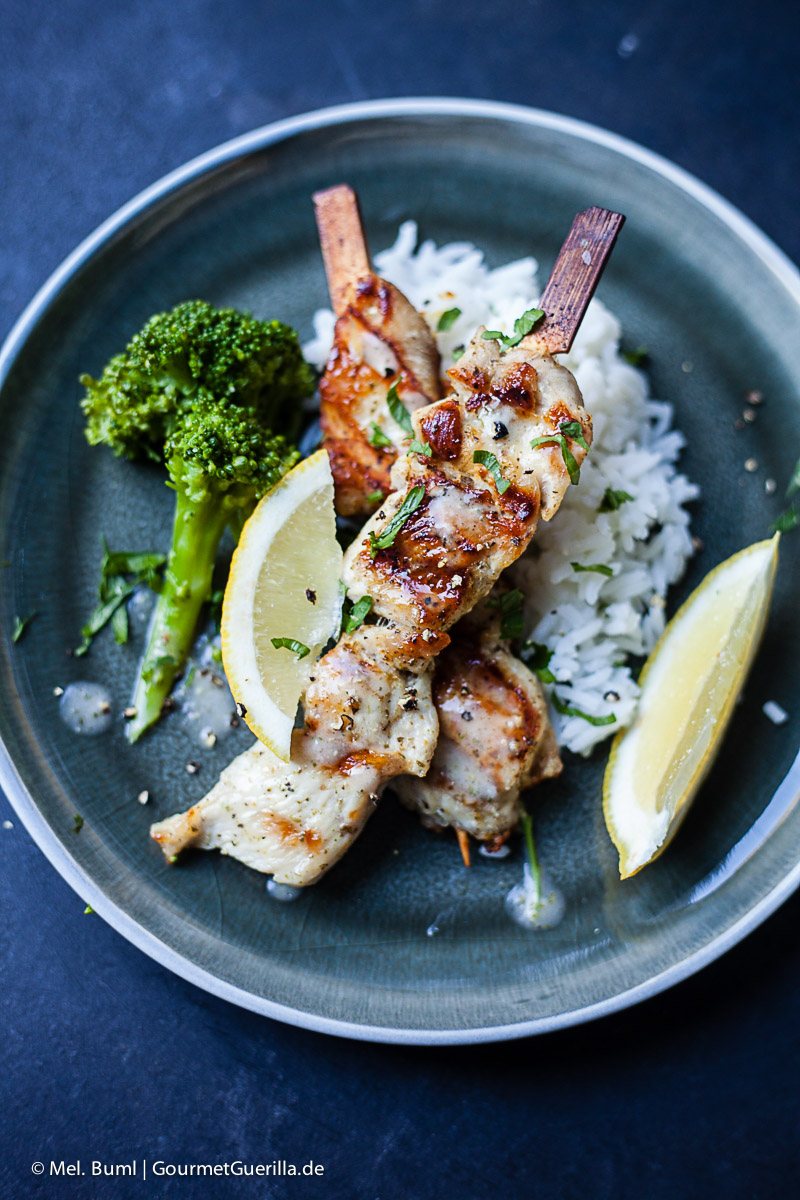 And here comes the recipe for Lemon chicken skewers (3 people):
Ingredients:
600g chicken breast fillet
100ml lemon juice
50ml olive oil
2 tsp fresh oregano leaves
salt & pepper
ca. 8 wooden skewers (eg bamboo)
1 lemon and parsley for garnish

" And this is how it works:
Wash the chicken breast fillet, pat dry and cut into approximately 1.5 cm thick, rectangular pieces. Add the lemon juice with the olive oil in a blender (SmoothieMakers are great for that!) Or beat it with the whisk until a creamy white sauce is produced. Season the sauce with salt and pepper and the oregano. Set 1/3 of the sauce aside.

Put the chicken on skewers and marinate in 2/3 of the sauce. Grill on a grill or in a grill pan on each side for about 3-4 minutes, sprinkling with the marinade over and over again.

Serve the chicken skewers with the remaining sauce and garnish with lemon wedges and parsley.
We ate rice and broccoli.